North by Sound | Audio Productions |
North by Sound | Audio Productions | is a joint venture founded by Nikolas Sideris and Thomas Regin. We provide original music, voice-over, sound effects and licensed music for the media.

The idea of creating the company was ignited when we first met in London back in 2005. The thought of bringing together two very separate parts of Europe into an epi-center of creativity got us both excited. 5 years later, the dream is a reality. Bringing with us our vast experience, our network and the burning desire to compose stunning music. Our only target is success on all levels. No project is too small or too big.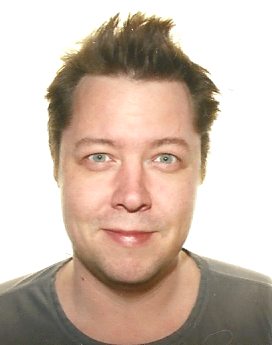 Thomas Regin
Thomas Regin was born in 1976 in Elsinore, Denmark. At age 10 he began playing the piano and one year later he played his first public concert. During high school he studied piano with Swedish concert pianist Eva Sørensen while attending several master classes with among others Professor Peter Feuchtwanger, who was one of the first to discover Thomas' talent for writing melodies. Although orchestral music is his main focus, contemporary music has a big place in his heart. His song "Always" had enourmous success on the former mp3.com with nearly 2 million downloads and he's achieved an honorary mention award for his song "Take Me Home" in one of the world's largest songwriting contests, Unisong International Songwriting contest. Thomas has worked with and for many large audio houses and game publishers/developers and his music is featured in video-games like Nancy Drew: TMB, DED, GTH, SPY, Wedding Dash 3: Ready, Aim, Love, Jewel Quest Mysteries 3: Trail of the Midnight Heart, Emerald City Confidential, Altitude Game, Love & Death: Bitten and many, many more. Thomas is married with 2 girls and a little boy.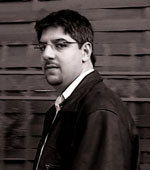 Dr. Nikolas Sideris
Nikolas Sideris was born in Athens in 1977 and at 5 he started taking lessons in piano and music theory. He now holds a PhD in composition and an Master of Music in composition from Univerity of London, supervised by Dr. Phillip Cashian and Dr. Brian Lock, as well as other minor music degrees. His music has been performed all around the world (USA, UK, Japan, Greece, etc.), and he has scored a number of computer games developed by companies such as Atropos Studios, Zombie Cow Studios and XII Games, while also having worked as a freelance composer in a number of other media, like TV-ads, documentaries and even theatrical plays. He is married with 2 sons.